How we stopped a mysterious leak from becoming a $50,000 job
Leaking pipes that are hard to find can quickly become a very messy and expensive excavation job. With thorough investigations, good communication and a bit of lateral thinking, we are usually able to help our clients avoid this scenario.
Such was the case when our client in an apartment block wasn't getting water, and had a leak somewhere between the meter and her apartment. The problem was, there was no visible sign of the leak and there was 80 metres of pattern paved concrete driveway between her and the water meter. It would be hugely expensive and inconvenient to start ripping this up to go searching for the leak, so we went about it another way.
First step: investigation
As usual, our first step was to investigate the history of the property. Being at the end of the block, our client was next door to another set of identical apartments. We found out that when our clients' apartment was built, the other set of apartments was still a vacant block of land.
We figured the plumber building our clients' house wouldn't have run the water supply pipe down her driveway at all, but would have done it on the then-vacant land, meaning her pipe and the leak was actually under the neighbouring strata property's driveway.
Second step: communication and cooperation
The other strata corp had no legal obligation to fix our leak, so we had to use all our diplomacy and negotiating skills to get the two different strata managers cooperating to solve the problem. This wasn't particularly easy, but over multiple conversations we got them both on side.
Third step: discovering where to dig
After both strata managers got information from their tenants and we made further investigations, we were able to find water pouring out a storm water connection in the neighbouring strata property's driveway, close to where we thought the leak would be. We drilled to accurately locate the leak, jackhammer into the driveway, and patch it up. All up we pulled up about half a square metre of concrete, instead of ripping up extensive amounts of driveway.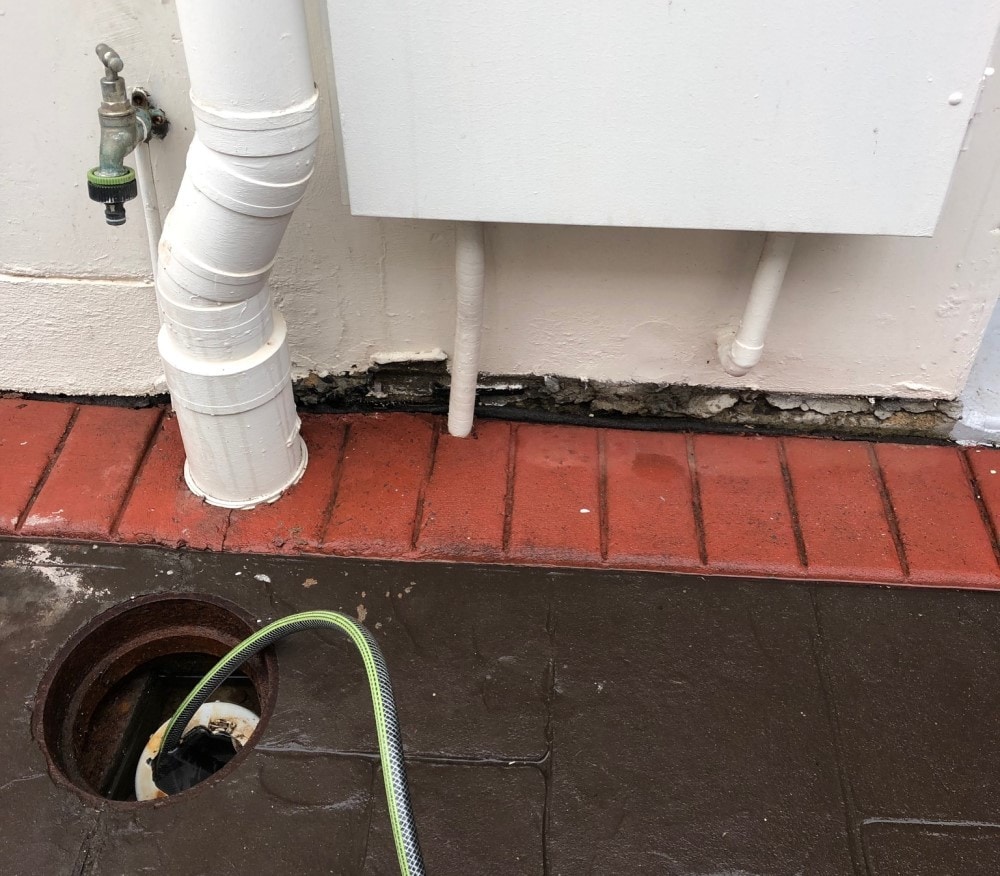 A satisfying result for everyone
Had a plumber taken an all guns blazing approach, there would have been a massive mess of ripped up concrete, and they probably would have somewhat defaced the apartments running a supply pipe down the wall.
Instead, we put our effort into conversations and problem solving. It took a couple of weeks of investigating, but we were able to fix the leak and have the small patch of driveway replaced, much to the relief of our client, the strata managers, and the neighbouring strata corp.
A plumber that strata managers trust
To be successful in their job, strata managers need tradespeople they can trust to look after their clients' best interests. We genuinely care about our clients, and always use a problem-solving approach to get the best, most convenient and most cost-effective outcome for them.
For a plumber you can trust to take care of your clients